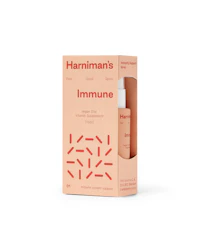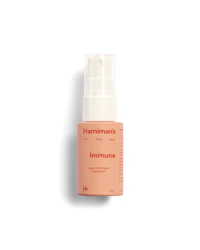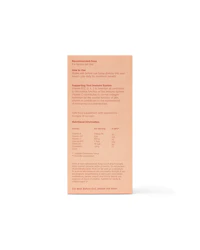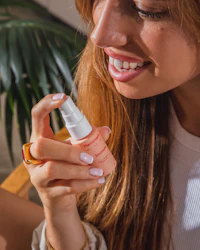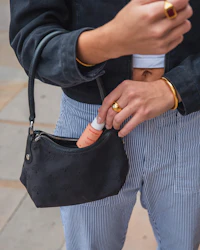 With vitamin B12, vitamin C, vitamin D3 (from algae), vitamin A, selenium & elderberry extract all in one easy spray.
Helping you to feel better more of the time. Immune is no ordinary vitamin spray - containing an expert blend of essential nutrients for the perfect all-in-one immunity support supplement.
For adults and children 3+.
15ml bottle contains approximately 26 days supply.
Benefits of using Immune
😷
Immune System Support
Helps protect against colds & viruses.
☁️
Breathe Easy
Helps protect against acute respiratory tract infections.
🩹
Healing
Vitamin C helps make collagen, a protein required for wound healing.
🛡
Protects Cells
Protecting the body from damage caused by free radicals & infection.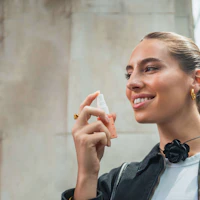 Your fast acting, feel-good vitamin spray.
Sprays are easily absorbed through the concentration of blood vessels found in your mouth. This makes dosage much easier to measure as you are missing out on absorption issues in the digestive system. There's also no difficult pill swallowing!
"I've got my whole family using this now. It's quick to use and tastes great."